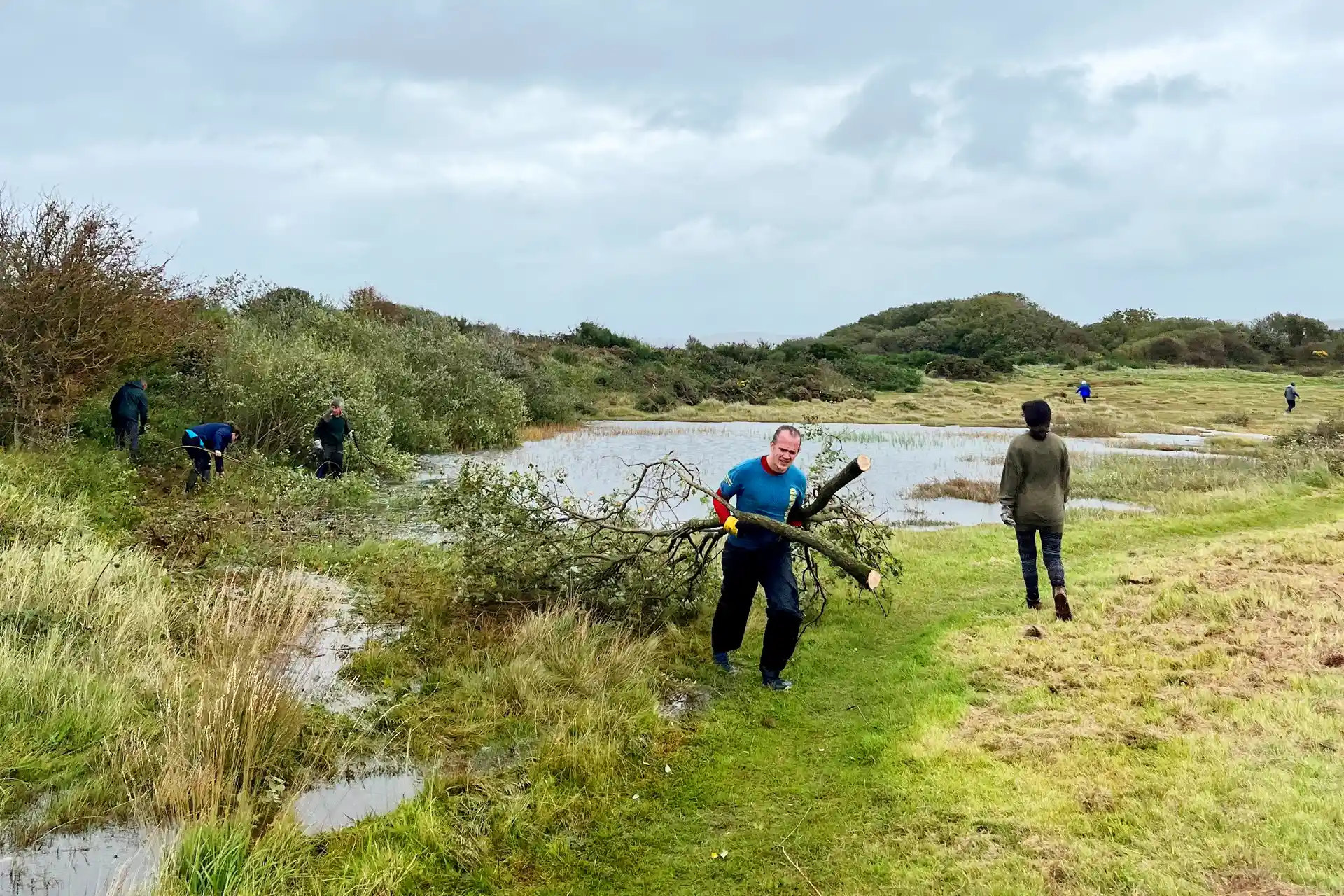 Andy Portnell recently spent a day volunteering with staff from Layer-studio for the RSPB in Cumbria.
The team carried out scrub clearance and invasive species management at the Hodbarrow RSPB Reserve near Millom. Sitting on the site of a former iron mine, this coastal lagoon and grasslands area supports breeding populations of many birds including protected species.
It is also the proposed site of the Iron Line, a regeneration project which will bring enhanced cycling and walking routes and a visitor centre to the nature reserve.
Crookes Walker have provided M&E consultancy services to the project in relation to the visitor centre, external lighting and way finding signage. Once completed, The Iron Line is expected to attract up to 100,000 visitors per year, delivering a significant financial boost to the town as well as having direct benefits for the health and wellbeing of local residents.
Andy plans to continue volunteering on the site and Crookes Walker are pleased to support him with paid time off for this.