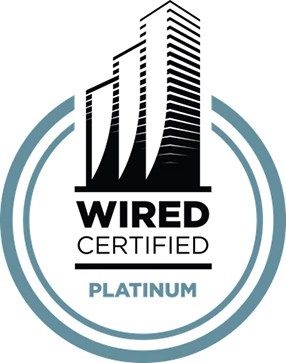 CWC and Catalyst Capital are delighted to announce that Arkwright House has been awarded a WiredScore Platinum rating.
A Grade II listed office building, Arkwright House was originally completed in 1937 for the English Cotton Sewing Company. It has undergone major refurbishment and now provides Grade A office space in the heart of Manchester City Centre.
The highest score available from WiredScore, the Platinum rating indicates an outstanding level of building internet connectivity and resilience. This was achieved by careful design within the parameters of the recent refurbishment. CWC worked very closely with Catalyst and the rest of the design team to ensure that compliance could be achieved with minimal intervention to the fabric of the listed building.
Read more about the refurbishment in our case study.
The building is already partially occupied, with other fit-out projects about to commence. Imagine what the original occupiers would have thought of today's super high speed internet!