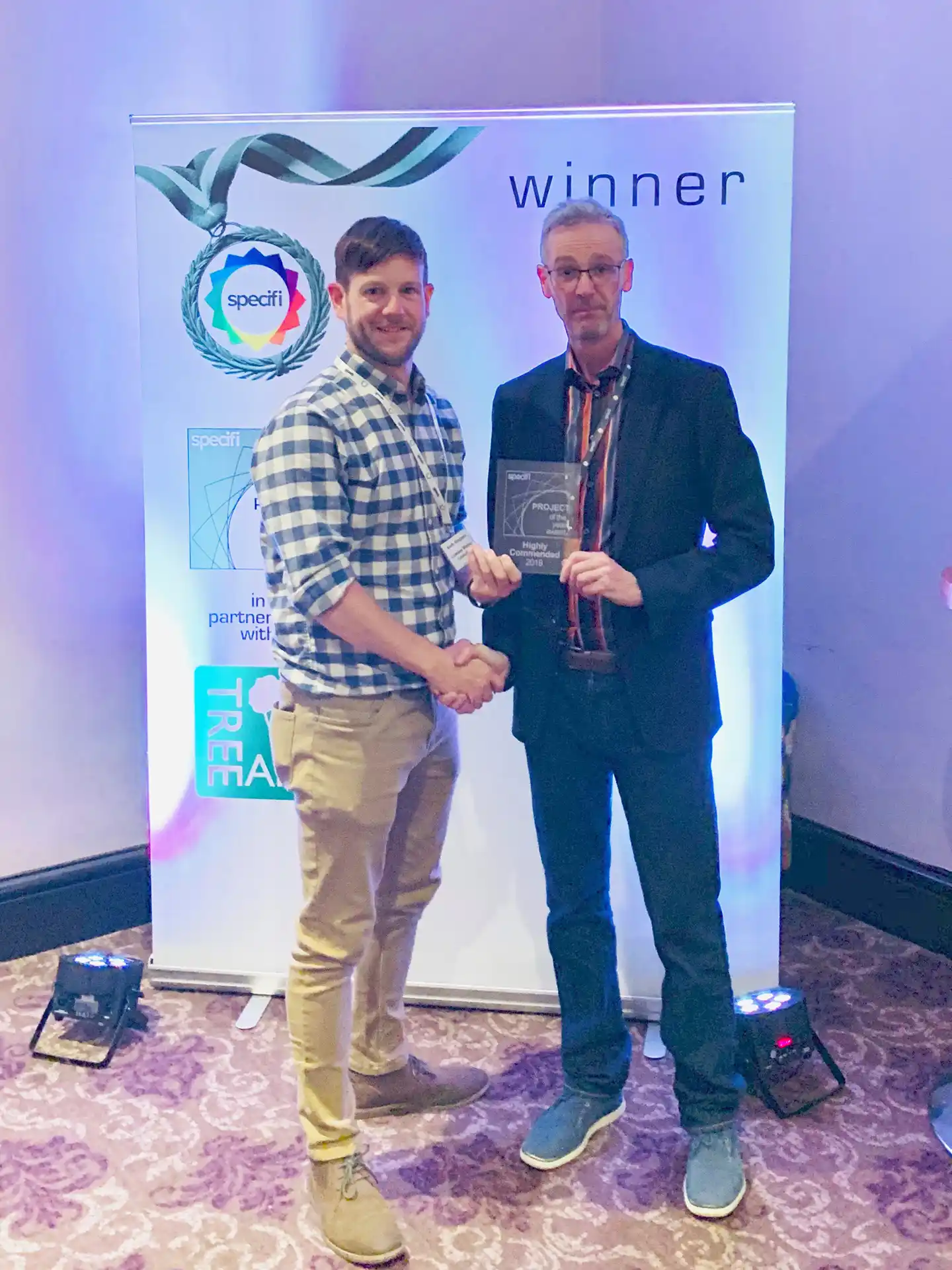 Last week we attended Specifi's Building Services event in Manchester.
It was an interesting evening which included a talk on the WELL Building Standard and the Specifi Project of the Year Awards.
We had a great time and were delighted to accept the "highly commended" building services award for Hanover – its fourth award this year!