Not every M&E consultancy can boast a world class athlete amongst its staff, but at Crookes Walker, that's just how we roll. We are proud to announce that one of our senior engineers, Ben Gudzelak, has represented Great Britain in the Padel World Championships.
How it Began
Padel is a cross between tennis and squash and is currently Britain's fastest growing sport.
Ben started playing four and a half years' ago, building on a sporting background which encompasses both sports at a high level. He has been training hard and playing tournaments all over the UK to improve his British Padel Tour ranking in an attempt to make the British Team. His hard work was reflected in steadily improving tournament results, and at the time of writing Ben is 6th in the British Padel Tour rankings.
This improvement and career high ranking culminated in Ben being selected to represent Great Britain at the 2018 Veterans Padel World Championships in Malaga (8th – 13th October) and the Padel World Championships in Paraguay (29th October – 3rd November).
Journey to the World Championships
 Padel is a fledgling sport in Britain, though it is growing quickly, and is currently seeking full recognition from the UK Recognition Panel. Until it becomes a recognised sport there is no public funding available, so has to rely on finance received from players' membership fees, coaching and private sponsors.
Ben has dedicated lot of time and funds to reach his career high ranking, with expenses for equipment, training and playing tournaments all over the country all adding up. Being selected to represent Great Britain was a great honour, but came with a significant price tag – flights to Malaga and Paraguay, plus a contribution to team costs totalling around £1,500. Ben approached CWC for sponsorship and we were pleased to be able to support Ben in this unique endeavour, by contributing towards the costs of representing the UK.
Ben said, "The sponsorship provided by CWC will enable me to compete on the world stage and gain valuable experience at the highest level. I am very grateful to the directors for kindly giving me the financial support to pursue my passion for Padel and represent my country. I don't believe there are many consultancies out there that would have done the same".
The Results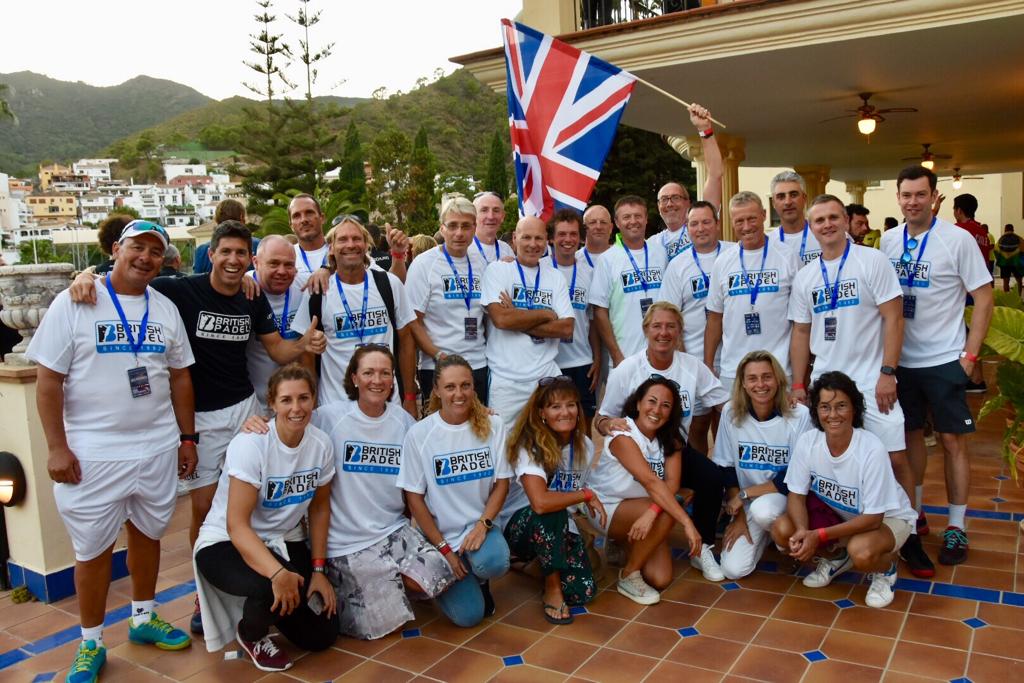 So how did Team GB fare? Well the teams finished in 13th position in both the Vets and the World Championships, a good result given how the new the sport is to us Brits. Ben, along with the rest of the teams, had the opportunity to train, watch and learn from the world's best padel players, which will be invaluable experience for future tournaments.
Ben would like to thank CWC for the opportunity and kind sponsorship, which enabled him to experience the very highest level of competition in the world. Ben plans to continue training hard and playing in British Padel Tour tournaments to gain more experience. He'll be heading for Spain to try out for the British Team who will be playing the European Championships at the end of 2019. We wish him all the best!