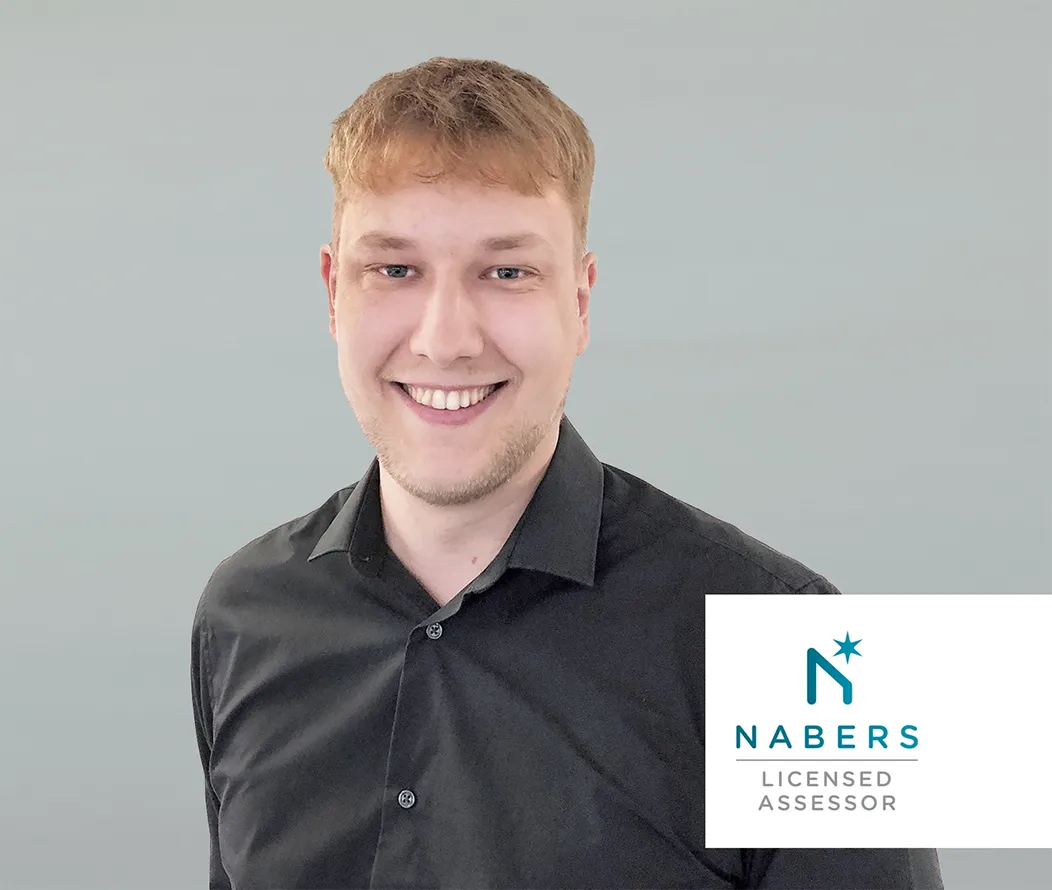 We are pleased to announce we are now offering NABERS energy assessments, with George Talbot newly qualified as an assessor.
NABERS UK is a new efficiency rating system for office buildings. Launched in November 2020, it is an adaptation of the Australian NABERS scheme, widely considered to be a world leading environmental performance rating tool for commercial buildings. The UK scheme is currently focused on offices, but aims to expand to other commercial buildings in the future.
Unlike design-based energy ratings, NABERS UK measures and rates the actual energy use of offices, helping building owners to accurately track and communicate the energy performance of their buildings. It also helps identify areas for savings and improvements.
Future Legislation
The government recognises the performance gap between EPC ratings and actual emissions, and is consulting on legislation to remedy this over the next few years. The proposals are based on the Australian NABERS scheme, recognising it as an example of international best practice.
The government proposes introducing a similar star rating system for in-use energy performance for commercial and industrial buildings. The first step would be to require all buildings to have an annual assessment, with the results published online. Ratings must then be improved over time in order to meet the UK's climate targets. This plan would be implemented in three phases over the 2020s, with commercial offices over 1,000m² forming the first phase.
The final scheme is likely to modelled closely on the NABERS UK system, with the proposal document explicitly stating: "This consultation looks at how the Government can introduce, at a national level, the kind of performance-based approach that NABERS UK is pioneering at a voluntary level."
NABERS Assessments
NABERS UK offers two types of assessments, both of which we can carry out: Energy for Offices and Design for Performance.
Energy for Offices
NABERS Energy measures the efficiency of an existing office building and rates its performance on a scale of 1-6. It works by measuring the in-use consumption against a set of benchmarks developed using actual data. The rating can be used to demonstrate whether offices are on a net zero carbon trajectory.
Design for Performance
As the name suggests, the Design for Performance process involves targeting and committing to a NABERS rating during the design stage. Performance is then verified once the building is occupied, overcoming the performance gap between design and operation.
We are currently offering preliminary advice on likely NABERS ratings on a number of projects, including No3 Circle Square.
Contact us for more information, or to discuss your project.