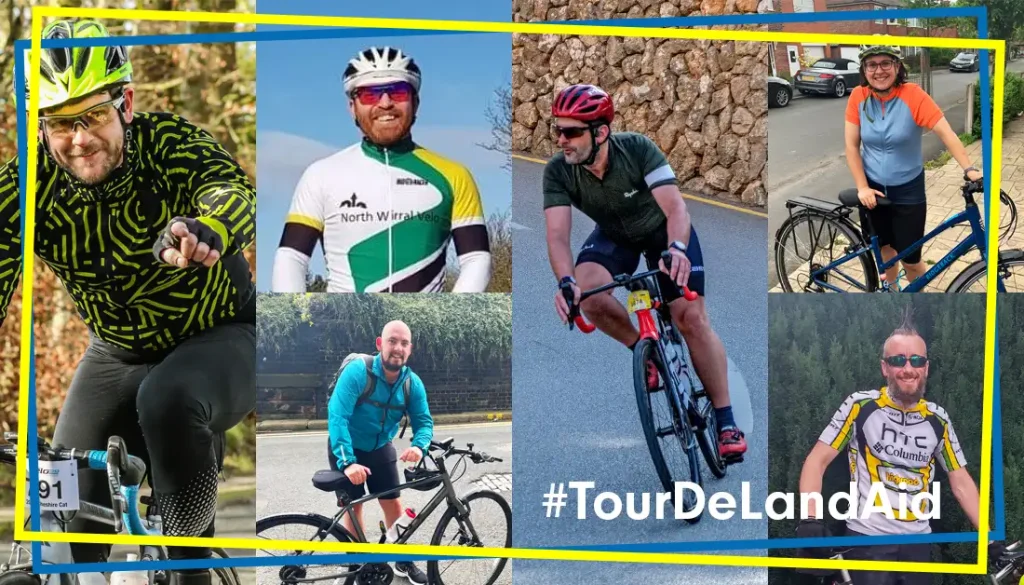 We've assembled our best cyclists to take on this year's Tour de LandAid challenge, cycling as many miles as possible to raise money for charity.
Between the 1st and 24th July, our team of six cyclists will aim to cover the same distance as the Tour de France between them (not each!). That's over 2000 miles!
Our cyclists from CWC are Chris Skinner, Andy Ringland, Laura Gower, Sam Williams and Connor Culleton with Nab Speakes from 3DReid Architects making up the six (Thanks Nab!).
LandAid is the construction industry charity which aims to end youth homelessness. Bringing together industry expertise and funding, they support charities delivering life changing services for young people who are or have been homeless, or who are at risk of homelessness.
We have an ambitious fundraising target of £1,800 (and we fully intend to cycle our socks off to earn every penny!) so any donations would be gratefully received.
You can donate via our team fundraising page. Thank you so much for your support!
Together we can end youth homelessness.